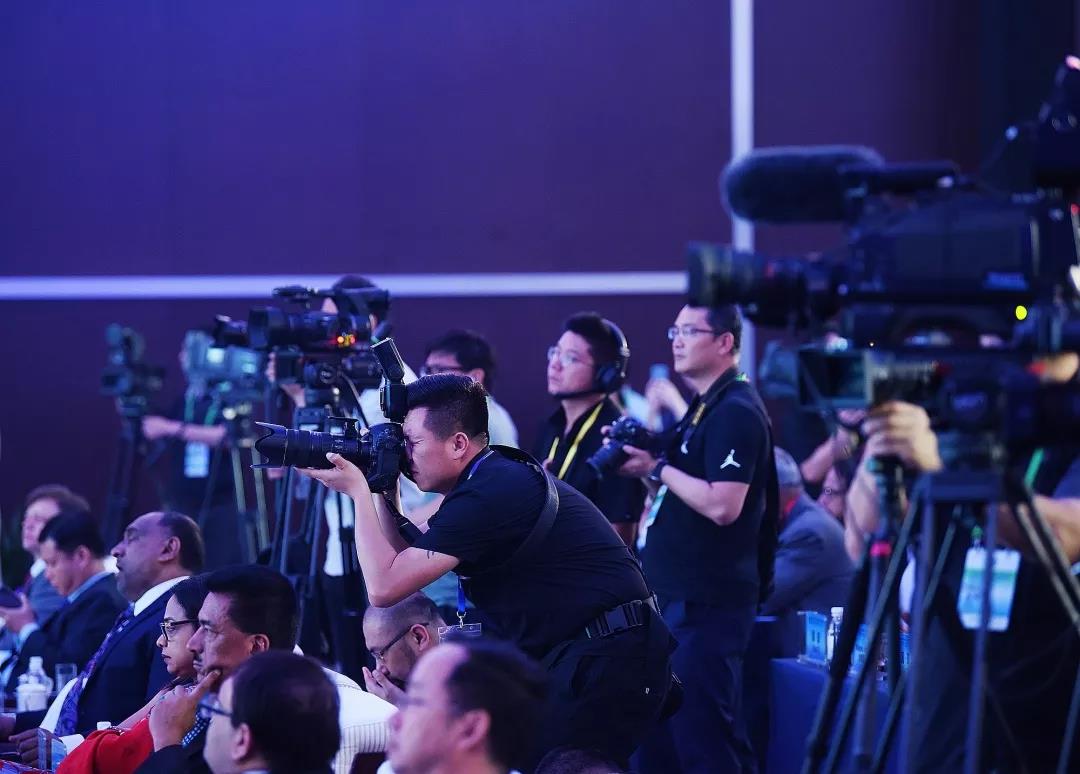 10 Days Countdown! Chinese and Foreign Media Focus on 2021 SCO Expo
The 2021 SCO International Investment and Trade Expo & SCO Qingdao Forum on Local Economic and Trade Cooperation (the "Expo") will be held from April 26 to 28 this year at Fangyuan Sport Center, Jiaozhou, Qingdao, Shandong Province.
The Expo has been prepared in a most concrete way and to the highest standard according to the most rigorous requirement in all aspects from invitation of guests and companies to event arrangement, foreign guest reception, and logistics and support. This grand event, up to international standard, has drawn much attention from all parties concerned. A variety of media has been covering the Expo, including Sina Finance, Sohu News, Dazhong Daily, The Paper, qingdaonews.com, Qingdao Daily, Qilu Evening News, etc. Coverage on this event is heating up as the media is focusing on its nationwide.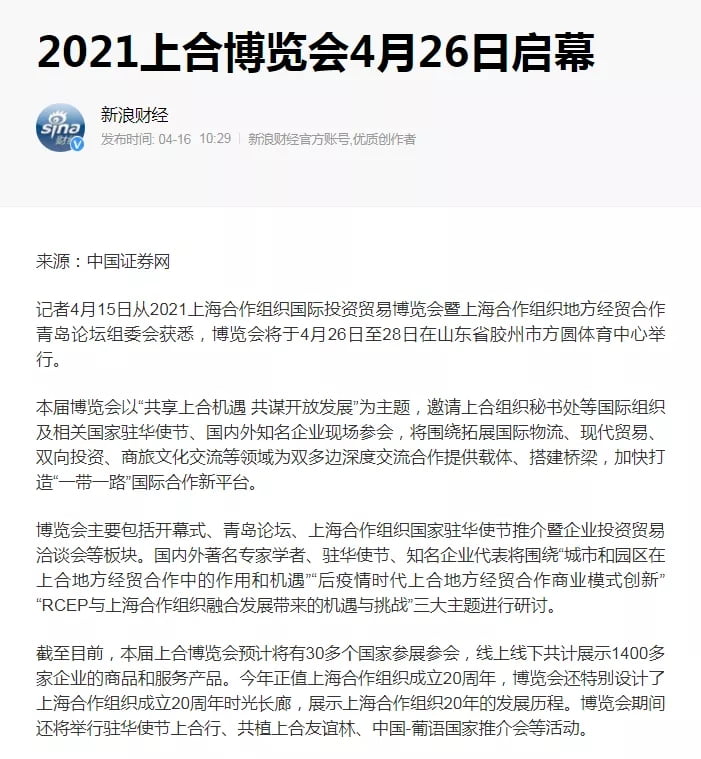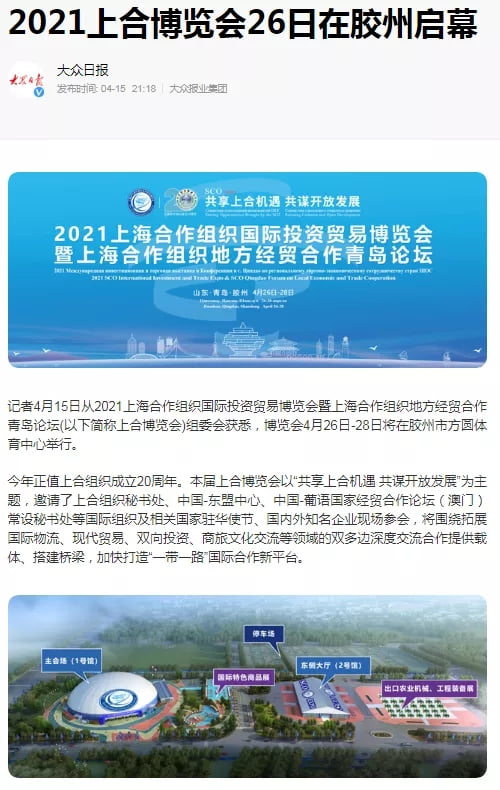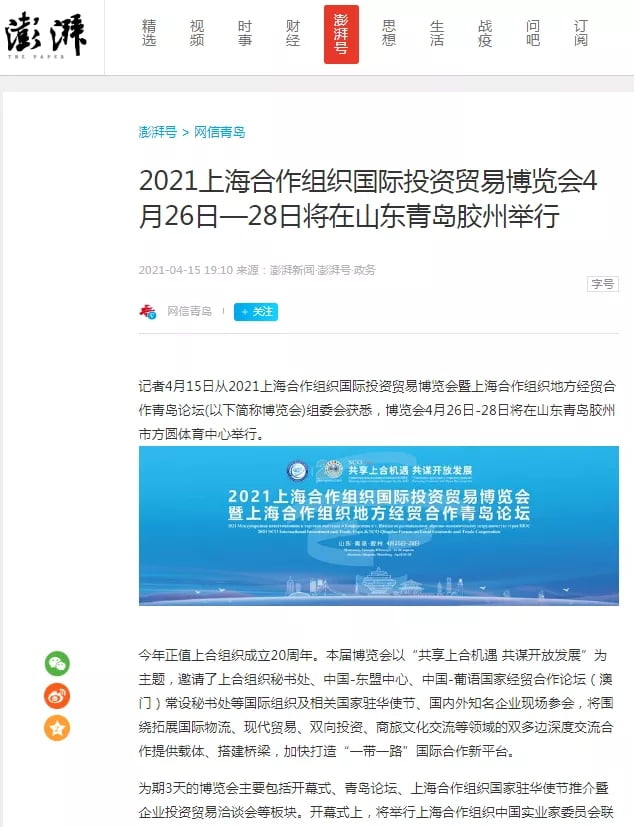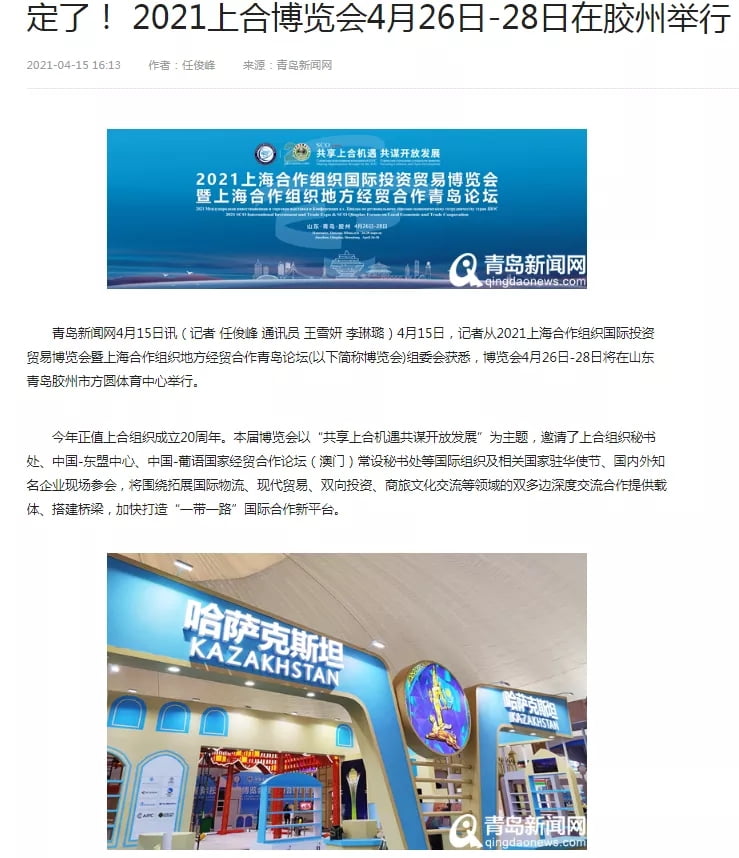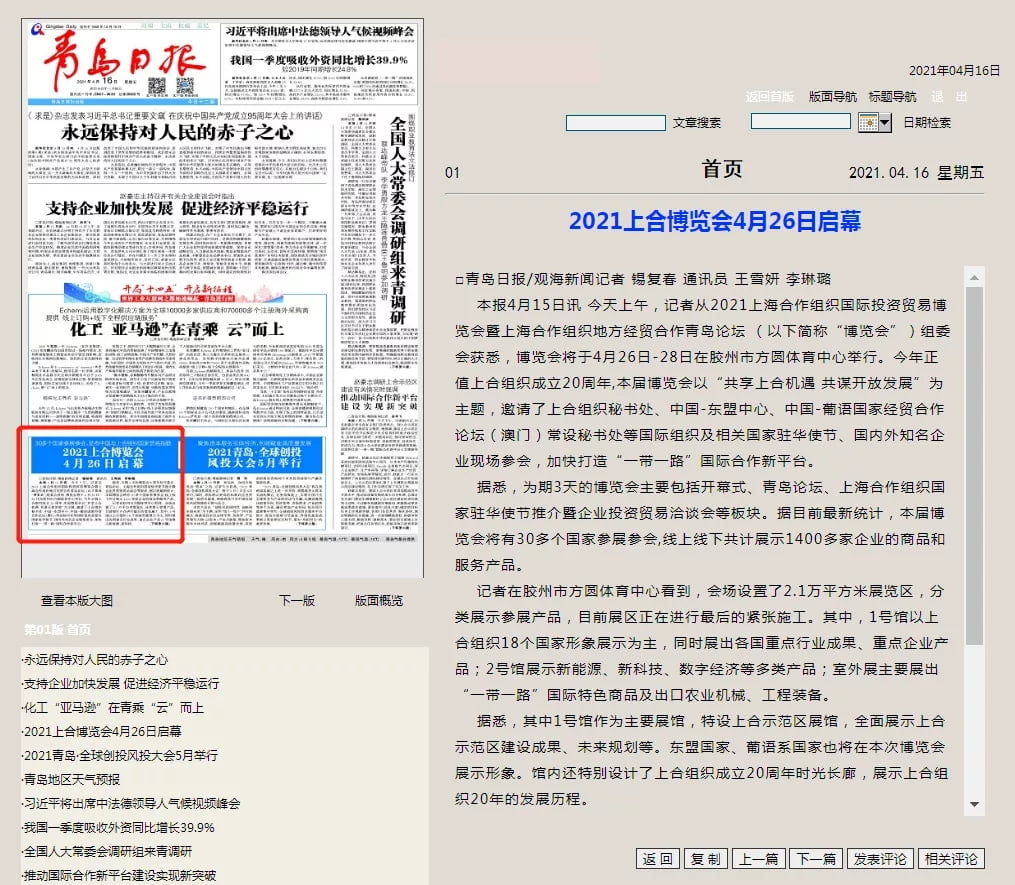 The 2021 SCO Expo is opening soon. Welcome to the Expo in person and be part of it!