Special Coverage: See the Bigger Picture from Just Around the Corner – A Quick View of the 2021 SCO Expo China Pavilion!
The 2021 SCO International Investment and Trade Expo is opening soon. All works for its preparation are counting down, and construction for the venues and pavilions has been accomplished. The exhibits now keep arriving. Today, I, who know you the best, will walk you through the China Pavilion to know more about this wonderful place.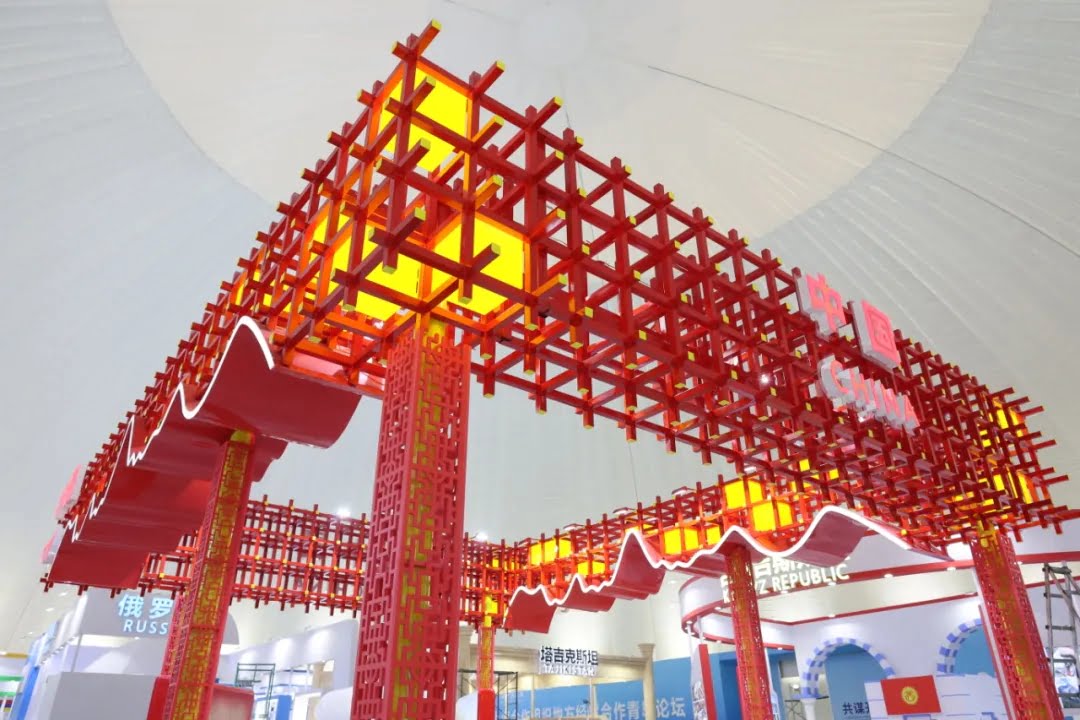 Design of the China Pavilion has been inspired by the mortise and tenon joint structure in traditional Chinese style architecture, plus elements of the Forbidden City. The overall pavilion design is supported by the dominant tone of red and yellow. The pavilion structure consists of more than 5,000 steel tubes, embellished by yellow color that implies good fortune, manifesting the traditional architectural art with a see-through structure thoroughly and vividly thanks to the crisscrossed and cascade design. Elements of palace lanterns from the Forbidden City and of the Mount Tai have been creatively and innovative integrated into the design, with a myriad of twinkling lights shining over the mountains and rivers, showing elegant demeanor of this great nation utilizing a limited space. The design symbolizes China's development philosophy that is people-centered and focuses on ecological civilization construction. The columns adopt grid elements that best embodies the essence of traditional Chinese craftsmanship spirit. Red- and yellow-colored, the column design matches perfectly with the architectural style that features a rectangular superstructure. The overall design extends a glimpse of a passing beauty from just around the corner, as well as the very touching splendor of Shandong Province that will persist in the future.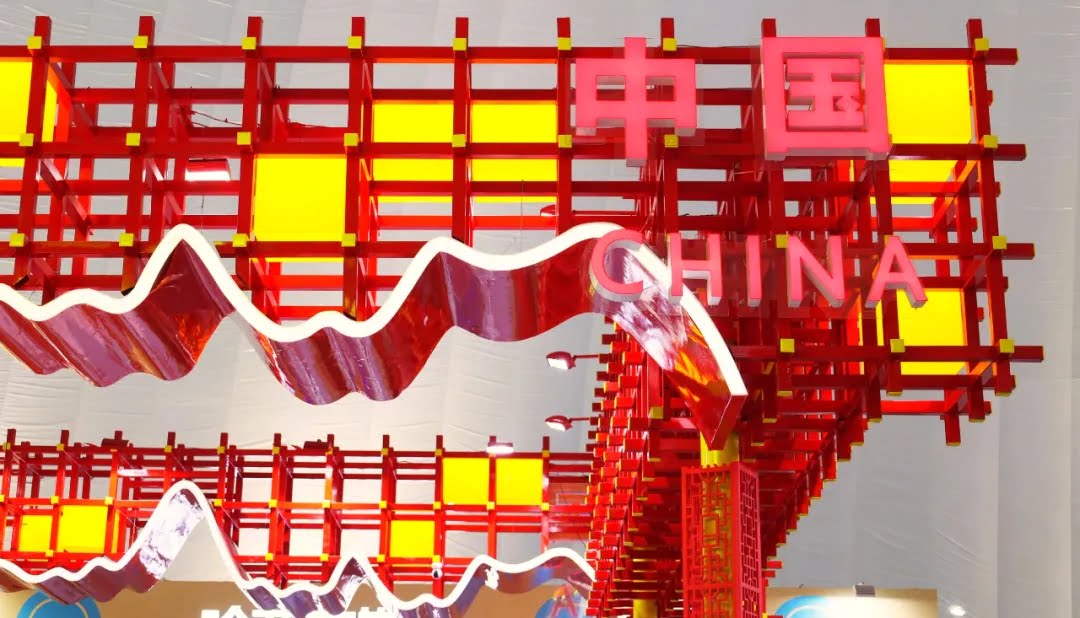 During the Expo, what will be showcased at the China Pavilion cover a variety of exhibits from outstanding companies in China, including the global Chinese learning platform, sand table model of the Huo-Yan Laboratory, model of the Qilu Eurasian Block Train, treasured silk cloth, as well as the Huaxia Shenzhou space capsule that allows of a virtual reality experience. Let's look forward to the upcoming 2021 SCO Expo! And have a better understanding of what sparks could be produced when high- and new-tech products combine with the traditional Chinese culture!